Dog & Cat Licensing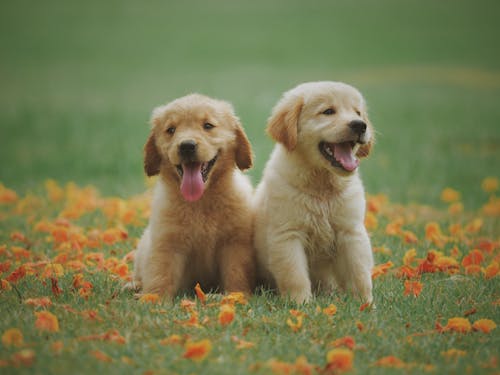 Licensing Your Cat or Dog is Easy!
The City of Fort Madison requires that all dogs and cats over the age of six months be licensed. The first time licensing process is easy. Bring in your valid and unexpired rabies vaccination certificate and a receipt showing proof of spay or neuter to the Fort Madison City Offices located at 811 Avenue E, Fort Madison, during the hours of 8:00am to 4:30pm Monday through Friday (except holidays).
City pet licenses go on sale October 1 for the upcoming year with the cost being $5.00 for an animal that is spayed or neutered and $15.00 for an animal that is not. You will then be issued a license certificate and also a license tag for your cat or dog to wear. All licenses are issued for the calendar year and expire on December 31 of each calendar year. If purchasing tags between January 1 and September 30, a $5.00 penalty is applied raising the costs to $10.00 for spayed or neutered, and $20.00 for an animal that is not. For a newly acquired pet or if the pet is six months of age or younger they will receive the discounted rate.
Frequently Asked Questions
When do dogs or cats need to be licensed? All dogs need to be licensed upon reaching the age of six months or within five days after the pet has been adopted.
May a dog run at large? It is unlawful for any dog to run at large within the City limits of Fort Madison.
What happens if I don't license my pet? The owner of any cat or dog that is picked up without a license can be cited and fined. Also, licensed pets can be held at the animal impound longer than unlicensed animals before euthanization.
My animal never leaves my house or my yard, why should I register it? Pet owners would like to believe that their pet will never get out of the house or out of the yard, even if it is fenced in or they are with it all the time. Chances are your pet will wander off at some point in its life.
What does it cost if I don't license my pet? If your pet is picked up and placed in the City's impound facility, you will be charged a $20.00 first offense impound fee and you will also be charged $3.00 for each day your pet is held in impound. Second offense fee is $30.00 and third offense fee is $40.00. Your pet cannot be released from the impound facility without a license and a penalty will be charged for the late license application.
Reasons to License
Licensing reunites lost pets with their owners faster
A license can be traced 24 hours a day, every day of the year by the Fort Madison Police Department. Rabies tags can only be traced through the issuing veterinary clinic and only when the clinic is open. The City of Fort Madison does not have an identification chip scanners.
Licensing encourages owners to spay or neuter their pets through staggered fees
The license fee is differential - $5.00 for spayed and neutered animals and $15.00 for unaltered animals - and was designed to encourage people to spay or neuter their pets in order to try and reduce the number of unwanted pets. Pet overpopulation is a major problem and leads to overcrowding at shelters and the euthanization of far too many pets.
Where do I pay my license fee?
The Fort Madison City Offices are open Monday through Friday with the exception of holidays. Office hours are from 8:00 am to 4:30 pm each day. Cash, check or credit card may be used in order to pay for the license.
I need more information!
If you have any questions, please contact the City of Fort Madison at (319) 372-7700 x 201.
REMEMBER - on time licensing only costs $5.00 for a spayed/neutered pet or $15.00 for an unaltered pet. Isn't that a small price to pay for our friends and companions, our pets?